Review
Our Clients Speak From The Heart
Booking In Your Town Now!
Make An Appointment Today!

"Nothing fits me off the rack. Now, for the first time in my life, I have a suit that fits me in every way. I had no idea how much more comfortable it would be to wear custom tailored clothing. So far, I own a Daswani suit and a pair of slacks. I plan on owning much more!"

"Ken's keen eye and knowledgeable awareness to complimentary fabric, color, and style, has also helped a great deal in allowing me to look my very best. Little did I know that having a tailor was so simple, convenient, and affordable. I would recommend this life-changing experience to anyone."
Get In Touch Today!
If you have any questions or would like to schedule a free consultation, contact us today!

"Ken offers his excellent service right to the door of your business office or home. He did an outstanding job fitting and measuring me, without cutting corners, for wonderful custom made suits I wear daily that were very reasonably priced.
"Most impressive though is his outstanding follow-up and attention to detail. I would highly recommend Ken when you've decided to take your wardrobe and professional appearance to the next level."

"Ken takes the hassle out of buying. No more driving to the mall to try and find a suit. Personally, I hate shopping so when Ken comes to my office it's a big relief. I need to look my best, but don't have the time or know how to do it right. I need to focus my energy on running my business and not waste my time driving all over the planet. Plus, his custom suits and custom shirts are outstanding AND less expensive than what you'd typically pay for an 'off the rack' suit at Nordstrom or Saks.
"I would recommend Ken to anyone who values their time and wants to make a great first impression."

"I had been working for months to find dress attire that would fit me properly, including another tailor I found online that had rave reviews. On the advice of a friend, I went to Ken.
"Ken came to my house, measured me up once, and the clothes fit perfectly the first time - not even a single adjustment needed. He has a wide selection of colors and fabrics at various price points and his attention to detail is impeccable. I'm very happy with my purchases so far and would highly recommend Ken to anyone looking to upgrade their wardrobe."

"I'm very pleased with the quality of the fabric, the excellent fit, and Ken's commitment to excellent customer service.
"I believe Ken is like other small business owners, he understands that he has to produce a quality product at a fair price and overlay outstanding service. He meets all three of these objectives and I highly recommend that you give Ken an opportunity to provide high quality, custom fit clothing for you."

"I would like to take this opportunity to share with you my personal thanks. You came to my office and provided me with a selection of fabrics for both suits and shirts that were the best quality. You listened to me about my likes and dislikes and delivered a product that I'm extremely satisfied with.
"I've worn tailored suits for many years from both Thailand and China. Those provided by you are second to none. Thank you again for your attention to detail, quality and timeliness of delivery."

"I've been extremely happy with my purchases from Daswani Tailors, clothes that actually fit; made for me for the price of an off-the-rack garment.
"If I lose weight, I don't have to worry as the garments will be retailored for me at no extra cost."
Booking In Your Town Now!
Make An Appointment Today!
SUBJECT: Comments on Ken Daswani
TO: To Whom It May Concern
FROM: Grant M. Angell, CEO, LERC
"In the summer of 2006 I first met Ken and we talked about a blazer, some slacks and shirts for me for trade shows and for military reunions. Since retiring from the military I have NOT kept my stealth figure. At 6 feet 3 inches and a size 5XLT it is a challenge to find well fitting clothes. So in came Ken.
"In one sitting, we were able to find the correct shade of material for my regimental coat, get all the measurements for everything and put together a great package for the coat, slacks AND shirt. Oh, I forgot to say, the slacks, both sets, needed to be made with automatically adjusting waste bands. He and his crew were able to replicate exactly what was needed.
"When the items were done, all at the same time, everything fit like it was made for me, HEY, THEY WERE! I was very happy with the outcome and the clothes fit great. Recently, I went on a cruise and wore the blazer while traveling and it withstood everything that was thrown at it. Workmanship is great.
"I would suggest Ken to anyone in need of great clothes, not the cheapest but with quality and concern for the customer."

"I found myself in need of a new suit. I'd joined the Royal Rosarians and I needed a very hard-to-find eggshell white suit that not only looked great, but it needed to represent me and my new organization. I knew Ken from a networking group, the Oregon Executives Association, so I gave him a call.
"This is my first tailor-made suit and I can tell you I was not sure what to expect. Not only was the price less than I figured, but Ken came to my home at MY convenience to measure and to bring me my finished suit.
"His professional manner and respect for my time and schedule allows me to recommend Ken to anyone who is looking for the finest quality tailored clothing for a great price and for a hassle-free experience.
"Thank you Ken, you made me feel like my time was worth something and the suit is fantastic!"

"Ken Daswani was referred to me four years ago and I have thanked the referrer every time I see him because of the great service Ken has given me. I'd been buying custom made suits and shirts for over 20 years from several different tailors and I thought I was getting good service until I bought my first suit from Ken.
"Not only was the suit perfect when it arrived, but it arrived on time and the fit was right on the first time. I believe this was because of all the time Ken spent interviewing and measuring me prior to the purchase. His suggestions have helped me replace my wardrobe with new custom clothing that I look forward to wearing every day.
"I would (and do) refer Ken to anyone wanting to look their best, no matter what the occasion."

"I have enjoyed having my dress clothes made for years in different cities that I have lived in. Until I met Ken though, I was never completely satisfied.
"From the moment I met Ken, I believed him that he was more about relationships than making the sale. We walked slowly through the process of looking at material, taking exact measurements and finding the perfect suits, slacks and shirts for me.
"Ken even suggested that I try him and order one suit first to make sure that I loved the clothes before ordering more. The second that I put the first suit on, I immediately orders another, several shirts and slacks. The fit is perfect and I look fabulous. Thanks so much!"

"As a career banker, I've been wearing suits on a daily basis for almost thirty years. Never have I felt as comfortable in a suit as I do in the made-to-measure suits I've purchased from Ken.
"The tailoring is impeccable, the fabrics are of outstanding quality, and the prices are very close to what I was paying for off-the-rack suits of lesser quality and inferior fit from major retailers who don't have the commitment to personal client service that Ken consistently demonstrates.
"I'll never go to anyone else for a suit!"

"A quick note to share with you how pleased Kameron, Tyler and I are with our most recent shirt order. Tyler's came in about 10 days ago and Kam and I received ours yesterday. The fit is great, the colors look sharp and we are all anxious to get them pressed and in use.
"Thanks again to you and your team. Well done. Let us know when you are in Northern California again so we can meet up."

"I really like Ken's approach (it's very relaxed & not pressured) and his salesmanship (he's extremely knowledgeable and professional). I particularly like his recommendations (I have purchased several items over the years that were initially a bit out of my comfort zone, but have turned out to be right-on-the-mark), his product line (I don't think there's anything I can't get from him) and his friendship.
"I like to do business with people I like and trust and with whom I feel comfortable. I consider him a friend as well as a business associate. There's no one I wouldn't recommend him to, because I feel he presents himself so well and so professionally."

"I have been working with Ken Daswani as my custom clothier for several years. All of the suits, jackets, slacks and shirts I get from Ken are of the utmost quality and Ken has a unique way of only letting me obtain items that fit together well in the wardrobe.
"I feel more professional and more respectful of my clients when dressed appropriately. Daswani Tailors makes it easy and cost effective. I've referred many friends and associates to Daswani Tailors and all of them have thanked me later.
"I won't buy off the rack anymore. I trust Daswani Tailors with my attire."

"Ken's service is excellent and a big time saver. I've never been more pleased with my clothing."

"Ken Daswani combines his customer service with a quality product to deliver good value to his customers."

"Oh my Ken! The suit I just purchased is incredible! The fit is fantastic! The same for the shirt!"

"I received my shirts a couple of weeks ago and I love them. Thanks!"

"As an owner of multiple businesses I'm extremely pressed for time. I like the ease with which I am able to select and order pieces as needed. The fit and quality of his clothing is wonderful. Ken is pleasant to work with and I will continue to work with him in the future."

"I could not be more delighted! Ken has made me suits that actually fit, look good, and hang just right. I'll never buy off of the racks again. Even more, Ken is the ultimate professional and a pleasure to work with."
Booking In Your Town Now!
Make An Appointment Today!
Custom Tailored Dress Shirts
Six Custom Made To Measure Shirts
Starting at $567.00
Experience quality and personal service from our Master Tailor. Finest cotton & cotton blend fabrics. English, Egyptian, Sea Island, and Swiss Cotton.
Made to your exact measurements, style & specifications.
Gold Package
2 Suits + 1 Jacket with Pants or 3 Suits
Starting at $2,397.00
Choose from over 500 of the finest Super 100-120 English fabrics.
Suits will have many exclusive features including slacks half lined.
Silver Package
2 Suits + 1 Jacket with Pants or 3 Suits
Starting at $2,067.00
Choose from over 500 of the finest 80s - 100% Superfine Wool Worsted fabrics.
Suits will have many exclusive features.
Platinum Package
2 Suits + 1 Jacket with Pants or 3 Suits
Starting at $3,327.00
Choose from over 300 of the finest Super 130-150 English/Italian fabrics from the quality mills of Dormeuil, Scabal, Valentino, Garavani, etc.
Suits have many exclusive features including slacks half lined and jacket sleeves with working button holes.
*Pricing on this chart reflects only the cost of the garment, excluding shipping and duties. All prices are quoted in US dollars. There is no charge for your consultation and fitting.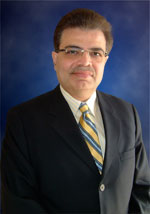 Ken Daswani
"With over 50 years in the business, you can be confident you'll get the fit and price you deserve."
Booking In Your Town Now!
Make An Appointment Today!