Bespoke Clothing
What Is It? What Does Bespoke Mean?
Dictionary.com defines "bespoke" as:
British. (pronounced bee-SPOHK)

(of clothes) made to individual order; custom-made: a bespoke jacket.
making or selling such clothes: a bespoke tailor.

Bespoke is a form derived from bespeak, which was used as early as 1583 to refer to the ordering of goods.
Bespoke is usually a British English term for tailored clothing (including coats, suits, and dress shirts) made at a customer's request and exactly to the customer's specification. In American English, it is a synonym for the term "custom made". Bespoke clothing is created without the use of pre-existing patterns, differentiating it from "made to measure", which alters, or customizes, a standard-sized pattern to fit the customer.
Defined More Specifically
Some argue, such as the traditional Savile Row tailors represented by the Savile Row Bespoke Association, that the term bespoke additionally implies that the garment is at least substantially handmade, while a ruling by the British Advertising Standards Authority has ruled it's a fair practice to use the term bespoke for products which don't fully utilize such traditional construction methods.
Origin Of Bespoke
The word bespoke itself derives from the verb bespeak, to "speak for something", in the specialized meaning "to give order for it to be made". Today, it's also frequently used in fields that vary widely from technical components specifically developed for a certain application (e.g. bespoke software); to the car industry, when customers get a chance to have an automobile made to their specification.
Savile Row Bespoke
The term "bespoke" is understood to have originated in Savile Row, and the trademark 'Savile Row Bespoke' is defended by the Savile Row Bespoke Association, which represents a group of Savile Row tailors. It has set a standard giving minimum requirements for a garment to be allowed to use the official title 'Savile Row Bespoke'.
These standards particularly stress:
Hand work used almost entirely on all garments, such as a two piece suit, including the "individually cut a paper pattern";
Personal service, such as qualified advice on fabric large selection of fabrics, and retention of all records for future orders;
Involvement by participating houses in an approved training scheme to ensure a future generation of skilled labour.
The association has also specified twenty-one points, which address specific parts of a suit, each dictating some detail such as the length of inlays, or which seams must be hand stitched, etc.
For more information, see the Wikipedia entry for 'bespoke.'
Get In Touch Today!
If you have any questions or would like to schedule a free consultation, contact us today!

"Ken takes the hassle out of buying. No more driving to the mall to try and find a suit. Personally, I hate shopping so when Ken comes to my office it's a big relief. I need to look my best, but don't have the time or know how to do it right. I need to focus my energy on running my business and not waste my time driving all over the planet. Plus, his custom suits and custom shirts are outstanding AND less expensive than what you'd typically pay for an 'off the rack' suit at Nordstrom or Saks.
"I would recommend Ken to anyone who values their time and wants to make a great first impression."
Custom Tailored Dress Shirts
Six Custom Made To Measure Shirts
Starting at $567.00
Experience quality and personal service from our Master Tailor. Finest cotton & cotton blend fabrics. English, Egyptian, Sea Island, and Swiss Cotton.
Made to your exact measurements, style & specifications.
Gold Package
2 Suits + 1 Jacket with Pants or 3 Suits
Starting at $2,397.00
Choose from over 500 of the finest Super 100-120 English fabrics.
Suits will have many exclusive features including slacks half lined.
Silver Package
2 Suits + 1 Jacket with Pants or 3 Suits
Starting at $2,067.00
Choose from over 500 of the finest 80s - 100% Superfine Wool Worsted fabrics.
Suits will have many exclusive features.
Platinum Package
2 Suits + 1 Jacket with Pants or 3 Suits
Starting at $3,327.00
Choose from over 300 of the finest Super 130-150 English/Italian fabrics from the quality mills of Dormeuil, Scabal, Valentino, Garavani, etc.
Suits have many exclusive features including slacks half lined and jacket sleeves with working button holes.
*Pricing on this chart reflects only the cost of the garment, excluding shipping and duties. All prices are quoted in US dollars. There is no charge for your consultation and fitting.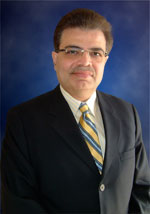 Ken Daswani
"With over 50 years in the business, you can be confident you'll get the fit and price you deserve."