Custom Tailored Suits • Custom Tailored Dress Shirts • Made To Measure • Bespoke Clothing • Serving Texas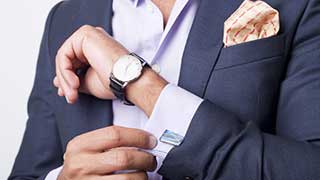 We offer one of the world's simple luxuries — custom-tailored dress shirts for dress or casual wear. You can choose from hundreds of the finest cotton & cotton blend fabric styles and colors. You choose every detail!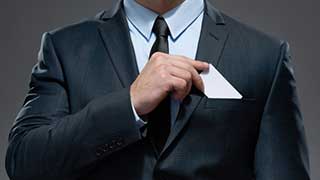 A well-made custom suit gives you confidence and allows you to move in comfort. Our choice of fine designer fabrics and styles combined with the fit only custom tailoring can offer will give you an edge in any environment.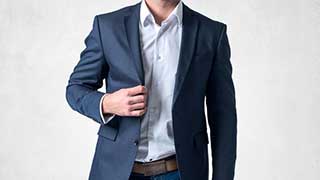 A custom-tailored sports jacket with a perfect fit and outstanding fabric will let you make an important statement about yourself in more casual settings. You'll be well dressed in jeans or slacks with a bespoke sports jacket.
Get In Touch!
If you have any questions or would like to schedule a free consultation, contact us today!
Special Package Pricing
Purchasing custom tailored clothing as a package saves you time and money, and ensures you'll have a well-planned wardrobe for all occasions.
Custom Tailored Dress Shirts
---
Six Custom Made To Measure Shirts
Starting at $497.00
Experience quality and personal service from our Master Tailor. Finest cotton & cotton blend fabrics. English, Egyptian, Sea Island, and Swiss Cotton.
Made to your exact measurements, style & specifications.
---
Gold Package
---
2 Suits + 1 Jacket with Pants or 3 Suits
Starting at $2,087.00
Choose from over 500 of the finest Super 100-120 English fabrics.
Suits will have many exclusive features including slacks half lined.
---
Silver Package
---
2 Suits + 1 Jacket with Pants or 3 Suits
Starting at $1,797.00
Choose from over 500 of the finest 80s - 100% Superfine Wool Worsted fabrics.
Suits will have many exclusive features.
---
Platinum Package
---
2 Suits + 1 Jacket with Pants or 3 Suits
Starting at $2,897.00
Choose from over 300 of the finest Super 130-150 English/Italian fabrics from the quality mills of Dormeuil, Scabal, Valentino, Garavani, etc.
Suits have many exclusive features including slacks half lined and jacket sleeves with working button holes.
---
*Pricing on this chart reflects only the cost of the garment, excluding shipping and duties. All prices are quoted in US dollars. There is no charge for your consultation and fitting.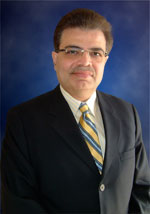 Ken Daswani
Master Hong Kong Tailor

"Ken offers his excellent service right to the door of your business office or home. He did an outstanding job fitting and measuring me, without cutting corners, for wonderful custom made suits I wear daily that were very reasonably priced.
"Most impressive though is his outstanding follow-up and attention to detail. I would highly recommend Ken when you've decided to take your wardrobe and professional appearance to the next level."

"I had been working for months to find dress attire that would fit me properly, including another tailor I found online that had rave reviews. On the advice of a friend, I went to Ken.
"Ken came to my house, measured me up once, and the clothes fit perfectly the first time - not even a single adjustment needed. He has a wide selection of colors and fabrics at various price points and his attention to detail is impeccable. I'm very happy with my purchases so far and would highly recommend Ken to anyone looking to upgrade their wardrobe."

"Ken takes the hassle out of buying. No more driving to the mall to try and find a suit. Personally, I hate shopping so when Ken comes to my office it's a big relief. I need to look my best, but don't have the time or know how to do it right. I need to focus my energy on running my business and not waste my time driving all over the planet. Plus, his custom suits and custom shirts are outstanding AND less expensive than what you'd typically pay for an 'off the rack' suit at Nordstrom or Saks.
"I would recommend Ken to anyone who values their time and wants to make a great first impression."
We hate spam as much as you do. We solemnly pledge to keep your information private and NEVER to spam you or sell your e-mail address to anyone.

"Nothing fits me off the rack. Now, for the first time in my life, I have a suit that fits me in every way. I had no idea how much more comfortable it would be to wear custom tailored clothing. So far, I own a Daswani suit and a pair of slacks. I plan on owning much more!"
Frequently Asked Questions
What should I expect during my first appointment?
At our first meeting, we try to get to know you better—your profession, your lifestyle, and your existing wardrobe. We make a note of your preferences in style, color, etc.
We take precise body measurements in 30+ areas, and we take pictures of your posture from different angles to forward to our master Hong Kong tailors. All this goes into our customer database for all future orders unless you request a change in any field.
Why should I buy custom tailored clothes from Daswani Tailors, and not off the rack?
Clothes from Daswani Tailors are tailored to your precise measurements and preferences.
No compromises are made to achieve an elegant and dignified look without sacrificing comfort.
Elegance, dignity, and comfort are the watchwords of clothes tailored by Daswani Tailors.
What is the charge for the fitting?
There's no charge for your fitting or consultation.
How do I pay for my clothes?
We accept all major credit cards and personal checks at the time you place your order.
Do I have to be measured every time I place an order?
No. The only time we need to re-measure you is when you have lost or gained weight. Otherwise, your garments are made as per the original paper pattern.
How often do I get to see new fabrics?
Our fabrics are updated every season so you can choose to add to your wardrobe as often as you wish.
How long does it take to choose fabrics and get measured up?
In general, it takes about 45-60 minutes.
How long does it take to receive my clothing once I have placed my order?
Following your order, your garments are made in Hong Kong and shipped directly in approximately six to eight weeks, with all postage and duties prepaid. It can take slightly longer due to unforeseen circumstances. You can also expedite your order if you need your clothing for a special occasion.
What if I receive my garments and they do not fit?
This happens very rarely, but if it does, you can have your local tailor do the alterations, send us the bill, and we'll reimburse you. At the same time, we would appreciate you letting us know the adjustments done so we can make the changes on your paper pattern.
How often do I dry clean my suits?
We recommend you dry clean your suits every five to six months depending on the wear. In some cases it would need to be done sooner or if the slacks or jacket gets stained, in which case we advise you dry clean the whole suit at the same time to keep a uniform look in the fabric.
I have a question that is not answered here, how do I get more information?
Get In Touch!
If you have any questions or would like to schedule a free consultation, contact us today!
Custom Tailored Clothing Means Elegance And Dignity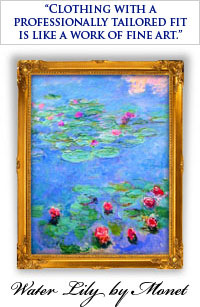 Clothing with a professionally tailored fit is like a work of fine art.
It's beautiful
There's painstaking attention to detail
It radiates style and distinction
It's timeless
Now you can have custom-tailored clothing with exceptional fit and contemporary style that reflects your personality and creates a lasting impression.
However, unlike fine art, all this is available to you at affordable prices.
Our many clients, both men and women, know that each garment from our Hong Kong tailor workshops is a masterpiece, with meticulous attention paid to each detail of fabric and stitching.
Your personal preferences will be matched with clothes suited to your professional and social lifestyle. With our assistance, you'll construct an entire wardrobe tailored to your precise measurements and individual requirements.
We specialize in fine bespoke garments for men and women made by Hong Kong tailors including:
Custom Dress Shirts
Custom Suits
Custom Sports Jackets
Custom Slacks
Custom Tuxedos
Custom Top Coats
During your initial free consultation, Master Tailor Ken Daswani and his associates will assess your requirements and discuss your options with you. You'll be shown a variety of styles and fabric samples available, and we'll assist you to choose the perfect garments to enhance your wardrobe.
Arrange an appointment for a free consultation by telephone or at your home or office.
Don't Be Shy. Get In Touch.
If you have any questions or would like to schedule a free consultation, contact us today!